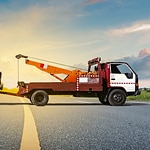 Getting into an accident can cause inconveniences that last longer than necessary if you don't know what to do. Brenner Collision Center in Mechanicsburg, PA has a few tips for you to prevent that from happening.
The first thing to do is remain calm. Take a deep breath and make sure everyone involved is okay. Then, if necessary, call 911 or emergency services in Mifflintown, PA for help. In most cases, you should leave your vehicle in place until the police arrive to document the accident. You also need to receive pertinent information from the other drivers involved, regardless of who is at fault.
Take pictures and video of the damage to your vehicle and each vehicle involved. Never admit fault, even if it was your fault. Immediately following the accident, contact your insurance company while the events are fresh in your mind. You should seek medical attention if you begin to experience any pain, which can often show up days later.