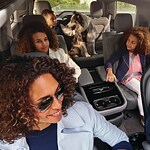 In most areas, it's time to go back to school. For many parents in Mechanicsburg, this means traveling to and from school twice a day. Carpooling with other parents in the Mifflintown area is a great way to not just save money but save time as well. Carpooling may sound hectic, but it can be extremely helpful if you follow these tips.
Contact other parents that are traveling to the same school or direction.
Pack water and snacks not just for the school-aged kids but also for young children along for the ride.
Make sure you and other parents are aware of the rules and are all in agreement with the rules.
Create a playlist of songs all the children will enjoy. It's a great way to pass the time.
Unless you want to clean your vehicle daily, keep a trash bag in your vehicle because children can be very messy.
Make sure your vehicle has plenty of gas.